Breakfast & lunch
After breakfast, you'll be delivered to visit the charming Baisha Village. Baisha Village is named after the signature white sands abound in the area and is located 16 km to the northwest of Lijiang Ancient Town. It's the earliest settlement of the Naxi people and houses myriad cultural relics and ancient buildings. You'll visit a local Naxi family to learn more about their unique culture and lifestyle.
One of the biggest tourist draws in the village is the exquisite Baisha Mural, which consists of a series of paintings created 600 years ago, representing the first-class craftsmanship at that time and reflecting the spiritual pursuit and mundane life of Naxi people in ancient times. Not only does it stand out as a rare treasure of art, but it also serves as an important source of information for research on national religions, arts and history.
Next up, you'll be delivered to Yuhu Village, which is an ideal place for a relaxing getaway from the bustling Lijiang Ancient Town. The village is a primitive and peaceful village inhabited by Naxi people where time has almost stood still. It holds a unique allure with its traditional Naxi lifestyle and its ancient houses entirely constructed with a rare type of stones. After taking only 10 minutes' walk from the village, you'll be amazed by the ravishing beauty of the Yuhu lake, which has shimmering blue water and a backdrop of the immense Jade Dragon Snow Mountain miles away. You'll then visit the former residence of the Austrian-American explorer and botanist Joseph Rock, who was among those first groups of westerns that had been intoxicated by the beauty of Lijiang and had lived there for decades.
Afternoon is free for you to enjoy the small bridges, swift streams, cobbled streets and grey tiled roofs of the Residential Houses in the Lijiang Old Town. Enjoy the Naxi Ancient Music and Dance Performance at Dongba Palace in the evening.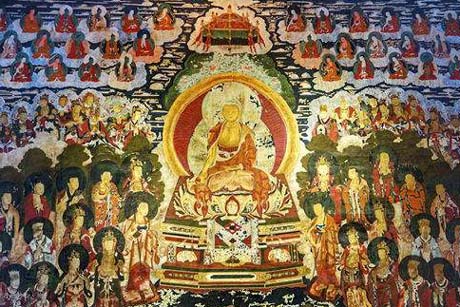 Baisha Mural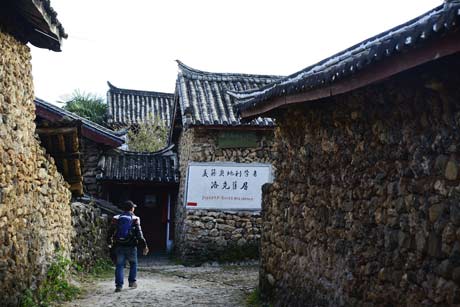 Former residence of Joseph Rock, Yuhu Village