Breakfast
In the morning, drive to Qiaotou Town. On the way, have a view of the First Bend of Yangtze River from afar and drive to Upper Tiger Leaping Gorge and stop for 5 minutes for photograph.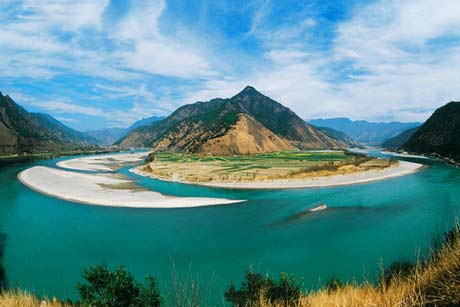 First Bend of Yangtze River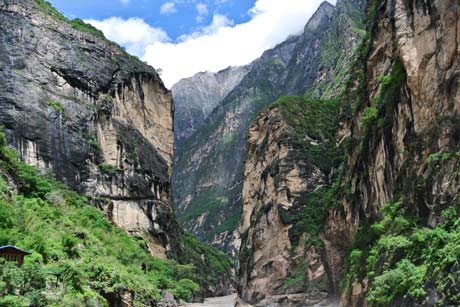 Middle Gorge
Then go on driving to Middle Tiger Leaping Gorge for hiking (about 3 hours). Hike from a place named "14km" to Tina's Guesthouse.
In the afternoon at 3:30 pm, drive to Shangri-la. Upon arrival, stroll around Dukezong Ancient Town and walk up to the top of Guishan Hill to see the Grand Prayer Wheel and have a panoramic view of Shangri-La city.
Transfer to the hotel.