Tour Overview
Duration: About 5 hours
Tour Type: Private tour.
Departure: Everyday.
Hotel pickup: Hotel pick-up & drop-off service for hotels in downtown Beijing.
Tour Itinerary
Pick you up from your hotel on your prefered time, and then drive to the Great Wall of China. (60 miles away from downtown, about 1.5 hours driving).
Go sightseeing on the most famous part of the Great Wall, Mutianyu section, the longest defensive wall in the world, for about 2 hours. Since the Great Wall has become a national icon of China, whoever come to China would visit it. It is one of the greatest man-made wonders over the world. It was built as an ancient military defense project which was actually worked in the history.
Visit scenic spots: beacon-towers, "looking-toward beijing stone", etc. (Optional cable car is a good choice if one wants to get to the highest point and take the whole beautiful bird view.)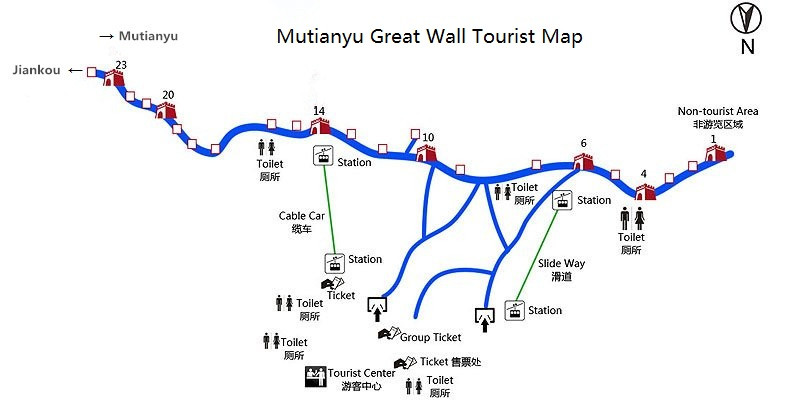 You can choose to climb up to the Great Wall on foot or take a cable car to get on the top of the wall (optional). Toboggan is also very popular. You will take a chairlift to get on the wall and take a toboggan to slide down the Great Wall.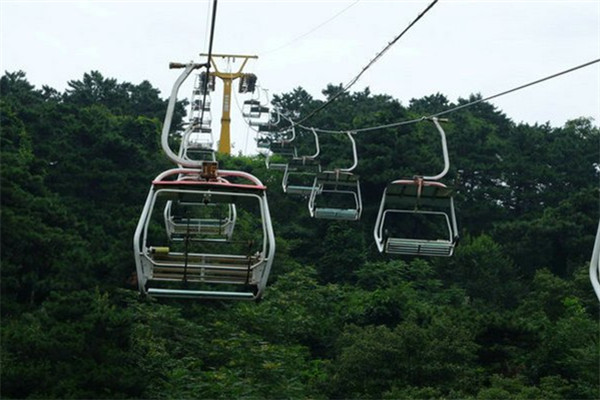 Chairlift up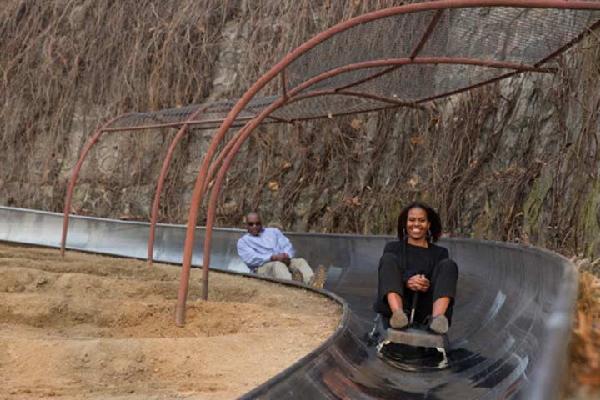 Michelle Obama Taking a Toboggan down the Mutianyu Great Wall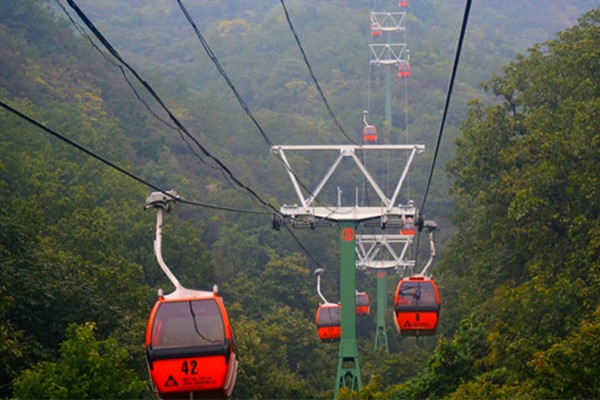 Take a cable car to go up and down the Great Wall
Drive back to your hotel in downtown Beijing.
Tour Map (Beijing Hotels Pickup Area)
Optional Evening Show Peking Opera Show, Acrobatic Show or Kongfu Show, Golden Mask Dynasty Show.