Why Book with Us?
Save your trouble to book tickets on your own.
Budgeted ticket price(CNY110) lower than the official price(CNY120).
Tickets guaranteed during peak season.
Tickets can be changed or cancelled if you inform us in advance.
Flexible cruise departure time during 11:00~21:30.
How to book?
When you book the ticket, you need to notify us your exact visiting date, travellers' names.
Children shorter than 1.3 meters are ticket-free. Children taller than 1.3 meters are required to buy adult ticket.
After the booking is confirmed, we will send you a voucher. Show the voucher to the staff of Shanghai Huangpu River Tourism Ticket Center to get a ticket. Then get on board at Shiliupu Pier (close to the ticket center).
Tickets can be changed or cancelled in advance if the tickets are not collected.
Detailed information
Cruise duration: about 50 minutes
Ticket collecting hours:10:00~20:30
This voucher is valid only on the date specified
Cruise schedule: 11:00am-9:30pm, boat leaves every half hour
The cruise schedule is only a reference. Schedule may change depending on the tide and other factors.
Tour Route(Qingjiang):
Shiliupu Pier -> Pudong Riverside Avenue -> Jinmao Tower -> Oriental Pearl -> Shanghai International Convention Center -> Gongping Road Pier -> Shanghai Shipping Exchange -> Seagull Hotel ->Building Complex->Shiliupu Pier
How to Get There?
Where to collect the ticket: Shanghai Huangpu River Tourist Ticket Center (Shiliupu Pier)
Location: No.481 Zhongshan East 2nd Road, Shanghai, China (上海市中山二路481号上海黄浦江旅游票务中心)
By Bus: No.33, 55, 65, 305, 868, 910, 926, 928 to Zhongshan East 2nd Rd Station
By Taxi: go to 481 Zhongshan East 2nd Rd (中山二路481号上海黄浦江旅游票务中心)

Shanghai Huangpu River Tourist Ticket Center (Shiliupu Pier)
Besides Huangpu River, do not miss Shanghai city tour, including Yu Garden, Bund, Jade Buddha, Oriental Tower.
Shanghai Disneyland Ticket, Oriental Pearl Tower Ticket and Shanghai Tower(118th floor observation deck) Ticket are also available.
We offer car charter service with lowest price to make your tour more convenient.
What to Expect?
Huangpu River is the largest river passing through Shanghai. There are many famous scenic sights along the both sides of the river, such as the Oriental Pearl TV Tower, the Shanghai International Convention Center, Jin Mao Tower, International Finance Center, the Shanghai Center, and etc.
You can choose to take the cruise in the daytime or in the evening and enjoy the amazing scenery along the river.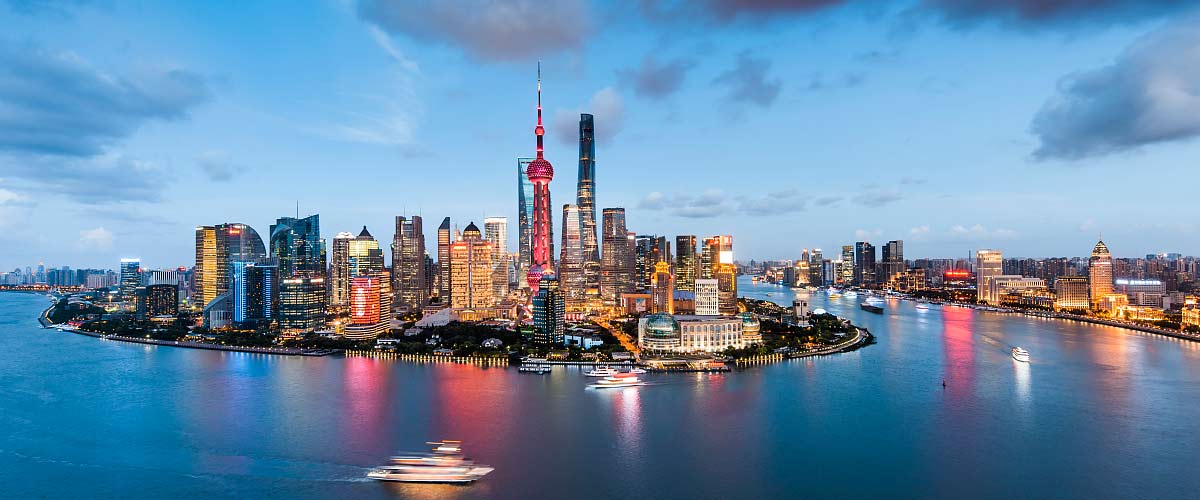 Enjoy night view on the Huangpu River Cruise