Shanghai Tower stands in the heart of the Lujiazui Financial Zone in Shanghai's Pudong New Area. The majestic high-rise boasts 127 floors above the ground and 5 floors below ground level. Of the 578,000-square meters total construction space, 410,000 square meters rise above the ground, with 168,000 square meters built underground. The project covers an area of 30,368 square meters.The building encompasses business, hotel, entertainment and sighting. At 632 meters, Shanghai Tower is now the tallest building in China, and the second tallest in the world.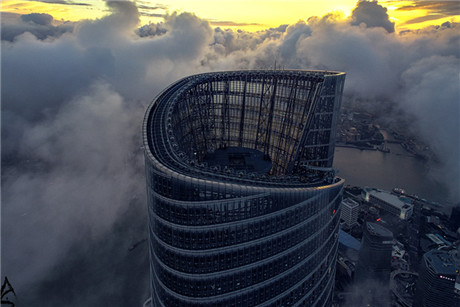 Jointly invested and developed by Shanghai Chengtou Corporation, Shanghai Lujiazui Finance & Trade Zone Development Co., Ltd. and Shanghai Construction Group Shareholding Co., Ltd., the construction for Shanghai Tower started on November 29, 2008, and its civil engineering works were completed by the end of 2014. The tower started trial operation in April 2016 and became fully operational in January 2017.
As the last super high building in the heart of Lujiazui area, Shanghai Tower will be the landmark of the financial service industry in China. It will also play an important role in optimizing the overall plan of Lujiazui area and urban space, raising the comprehensive function of Shanghai's financial center and accelerating the clustering of the modern service industry.