A taste of local food is something that a traveler cannot miss in a tour. Tibet is no exception. The local cuisine in Tibet is usually beef, mutton, zanba, buttered tea, highland barley wine and etc. Besides local food, there are also many other kinds of cuisine in Tibet, such as Sichuan cuisine, Nepal cuisine, western cuisine and etc. There are many restaurants along the Beijing Road and near the Jokhang Monastery.
Zanba
Zanba is a kind of food mixed with Qingke(highland barley) flour and pea power. Local people often eat it with buttered tea.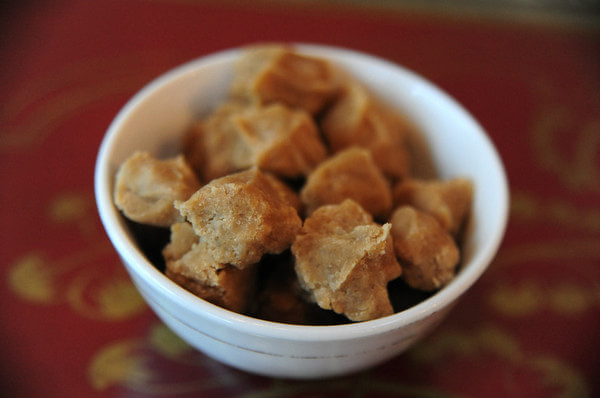 Buttered tea
It is a kind of tea added with butter from Yaks and salt.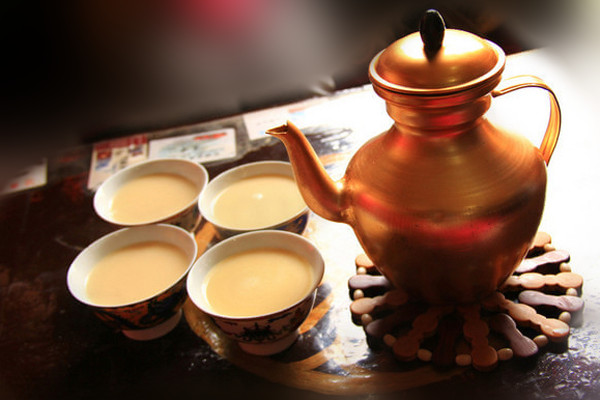 Highland barley wine
It is a kind of wine made from highland barley.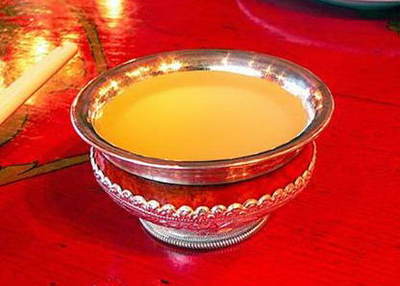 Yak yogurt
Made from yak milk. Add some sugar if it it too sour.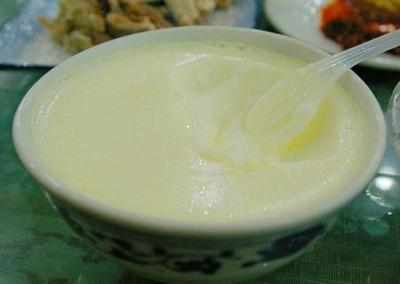 Stuffed potato
Fried potato stuffed with beef stuffing.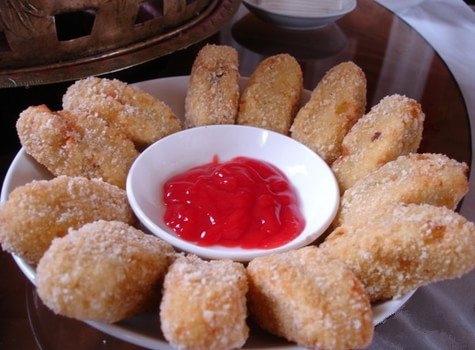 Yak beef