Due to the special geographical conditions, there are some travel tips for tourists who would like to travel to Tibet.
1. Foreigners who would like to visit Tibet must have a Tibet Travel Permit. Tourists could get one through travel agency. You'd better apply it 15 days in advance. It is OK that you buy the air ticket or train ticket by yourself. When you get on the train or plane, they will check your Tibet Travel Permit. If you don't have one, you are not allowed to get aboard even if you have a ticket.
2. People who visit Tibet are likely to suffer from altitude sickness. It is very common for people who travel from a lower altitude to a higher altitude. Don't need to worry about it. Most tourists will adapt it in 1 or 2 days, 3-7 days for some people. You could also take some medicine to prevent altitude sickness or ease symptoms. Herba Rhodiolae is the most commonly used Chinese traditional medicine for preventing altitude sickness. It need to be taken at least one week before entering Tibet.
If you really feel terrible when you arrive in Tibet, you may turn to doctor for help or inhale some oxygen to ease the symptom.
If you have caught a cold before you entering Tibet, it is highly advised to not to go to Tibet. Because it will get worse and there may be a complication, such as emphysema pulmonum and etc.
Avoid aggravating activities when you are in Tibet. Otherwise you may get serious altitude sickness.
Tourists who suffer from serious hypertension, heart disease, diabetes and trachitis are not allowed to enter Tibet.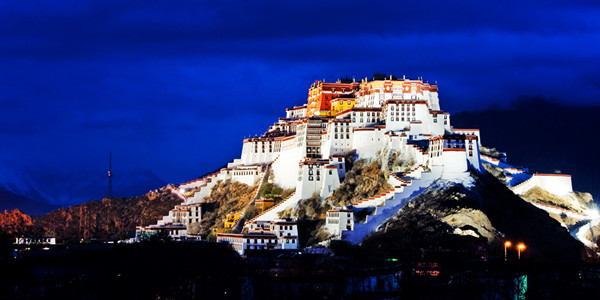 3. The sunlight is very strong in Tibet. Use sunglasses and sun cream to protect yourself.
4. The temperature differs a lot between day and night in Tibet. Bring a coat even in summer.
5.  If you plan to travel to Tibet by train, you'd better book the train ticket in advance especially in summer. The pre-sale period of train tickets in China is 60 days.
6. It is advised to take a train to Lhasa because train travel allows tourists to take time to get used to the high altitude. There is oxygen equipment available on the train. However, the downside is train travel takes much more time than plane travel. Some tourists would like to fly to Nyingchi first and then go to Lhasa. The average altitude of Nyingchi is about 3000 meters. Most people are easy to adapt to this altitude. After a few days' stay at Nyingchi, it will be easier to adapt to the altitude of Lhasa (3700 meters).
7. Usually you will see many yaks and Tibetan Mastiffs in some scenic sites, such as Namtso, Yamdrok and etc. Do not try to take photos of the animals even if they seem to belong to no one. Or some one will ask you for the money for taking photos.
8. You need to bring enough cash in Tibet. Credit cards are usually not accepted in many restaurants, hotels, stores and etc. It is not convenient to exchange currency in Tibet. It is advised to exchange enough RMB before entering Tibet. ATMs are not available in Tibet sometimes. Besides, coins are not accepted by local people.
9. Respect local custom when you are travelling in Tibet. Walk around the temples clock-wise. Do not take photos in the temple.
10. If you have been working out before entering Tibet, it is advised to suspend your exercise program one month in advance before entering Tibet. Exercise will increase oxygen consumption and you will be more likely to suffer from altitude sickness.
11. It is very dry in Tibet. It's easy to get dehydrated during traveling in Tibet. You'd better drink enough water and have some fruit and vegetables. Maybe take some vitamins.
12. When you arrive at Tibet on the first day, it is advised not to take a show or eat too much because it is likely to cause altitude sickness.