Nyingchi (Linzhi) is located in the southeast of the Tibet. It covers an area of 116175 square kilometers. The average altitude is 3100 meters, which is lower than most other parts of Tibet. It is famous for its beautiful natural scenery. The Yarlung Zangbu Grand Canyon is the deepest canyon in the world. Namjag Barwa Summit is said to be one of the most beautiful summits in the world. The best time to visit Linzhi is in spring and autumn. In spring during March and April, there are peach blossom in full bloom, just like in a fairy tale. In autumn, you will see a beautiful world with a colorful landscape.
Attractions in Nyingchi (Linzhi)
Yarlung Zangbo Grand Canyon along Yarlung Zangbo River in Tibet, is regarded as the deepest canyon in the world. The sharp contrast between the towering mountains and deep valleys here also made it the most magnificent canyon in the world. >>more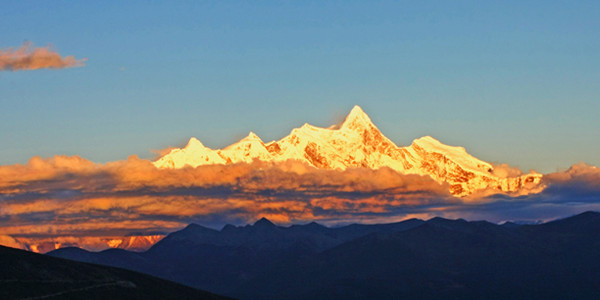 Namjag Barwa sits inside the "Great Bend" of the Tsangpo River, the main river of southeastern Tibet. It is the highest peak in Nyingchi and also the most beautiful one. There are always clouds surrounding around the peak. So it is very lucky to see the real face of the peak. >>more
Basomtso Lake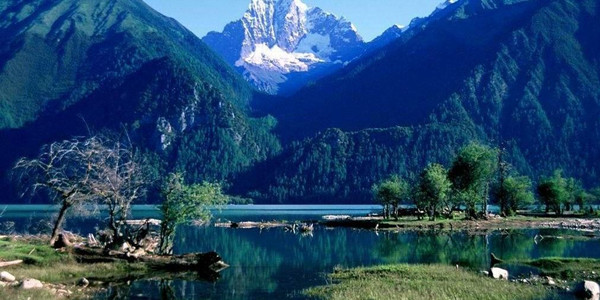 Snow-covered mountains, glaciers and tress are reflected upon the Basomtso Lake's rippled surface. There are small islands in the middle of the lake with Lamaist temples built upon them. the best season here is autumn, you can have a taste of fairyland on earth for its amazing scenery. >>more
How to get to Linzhi
There are flights available between Linzhi and Lhasa, Chengdu, Chongqing. Airport buses are available to Bayi County. It takes about 40 minutes to take a plane from Lhasa to Linzhi. Book a Flight Ticket
There are no train available in Linzhi. Tourists could take a train to Lhasa and then transfer to Linzhi. Book a Train Ticket
It is about 400 kilometers from Lhasa to Linzhi. So it takes about 8 hours to take a long-distance bus from Lhasa to Linzhi(Bayi County).