Typical Chinese Lunch
Great Wall GPS Audio Guide Install APP Beijing Pick Up Area Map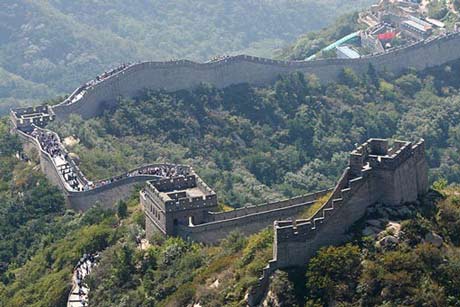 Badaling Great Wall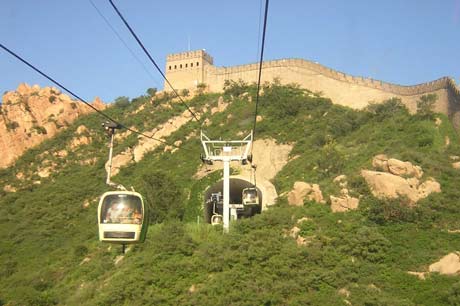 Badaling Cable Car
Pick up from your hotel, and then drive to Badaling Great Wall (60 miles away from downtown, about 1.5 hours driving). Tour guide explain the sightseeings along the tour. Hike on the most famous part of the Great Wall, Badaling section (for about 2 hours), which is the longest defensive wall in the world.
Badaling Great Wall is one of the most magnificent sections of the Great Wall. Since the Great Wall has become a national icon of China, whoever come to China would visit it. It is one of the greatest man-made wonders over the world. It was built as an ancient military defense project which was actually worked in the history.
Optional Activity : Cable Car
you can choose hike the wall or take a cable car to the top of the wall, to take the whole beautiful bird view.
Visit scenic spots: Badaling Great Wall, Badaling fortress, beacon-towers, "looking-toward beijing stone", etc.After the visit of Badaling ,you will be chauffeured to restaurant nearby the Ming Tomb and having typical Chinese lunch (1.5 hours).