Typical Chinese Lunch
 Install APP    Beijing Pick Up Area Map
Our tour guide will pick you up from your hotel, and drive about 1.5 hours to Dingling Tomb ( the Underground Palace),The Underground Palace Hall, a labyrinth palace building, is the only tomb of the thirteen Ming Tombs to be excavated. Buried here are three individuals; Emperor Wan-li (died 1620), Empress Wang (died 1620), and another Empress Wang (died 1611). which is the best-preserved Chinese imperial tomb with 500 years history. we visit the underground mausoleum for about 1.5 hour.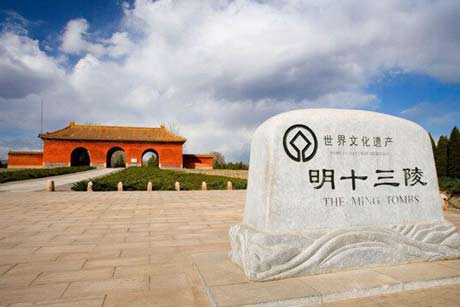 Dingling Tomb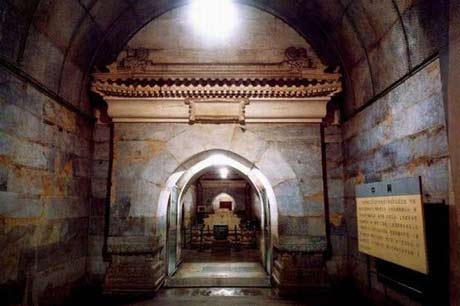 The entrance of Underground Palace
After the visit of Ming Tomb at about 11:30AM, before having Chinese lunch, travelers have 30 minutes to have a short visit of Jade Carving Factory, jade carving has always been a part of Chinese traditional culture.