Breakfast& Lunch& Dinner
This morning, we will take a easy visit to Jokhang Temple , which is 1300 years old and is one of Tibet's holiest shrines. It was built to commemorate the marriage of the the Tang princess Wencheng to King Songtsen Gampo, and houses a pure gold statue of the Buddha Sakyamuni brought to Tibet by the princess.
And then wander through the Barkhor Street , the crowed central market of Lhasa. It is essentially a pilgrim circuit that proceeds clockwise around the periphery of the Jokhang Temple. It is also a hive of market activity, an astounding pilgrim jamboree, and a wonderful introduction to Tibet.
In the afternoon, we will visit the Sera Monastery , which is known as one of the three greatest monasteries of Tibet. As one of the three main monasteries of Lhasa, it is here that the monks "famous daily debates" take place..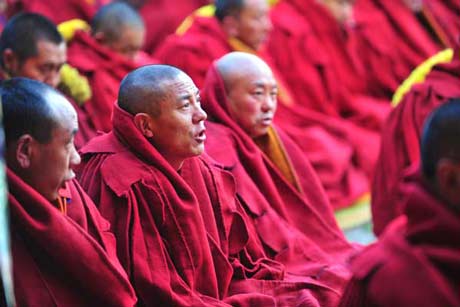 Daily debate of monks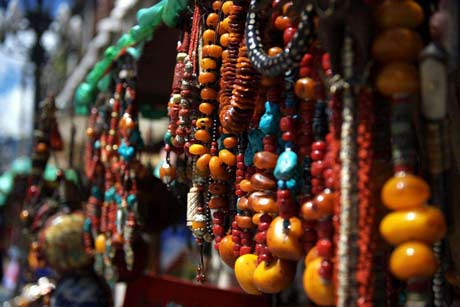 Barkhor Street
Travel Tips:
Taking photos with camera is not permitted inside the monasteries, and don't wear hat, shorts and sleeveless when entering the Tibetan monasteries.