| | | | | |
| --- | --- | --- | --- | --- |
| Image | Name | Star | Price | Book |
| | 1-Day Chengdu Panda Tour | | $90 | Book |
| | 1day Panda & Giant Buddha Coach Tour | | $107 | Book |
| | 2-Days Leshan and Emeishan tour | | $452 | Book |
| | 3 days 2 nights tour for Pandas and Dazu Grotto | | $156 | Book |
| | 3-Days Chengdu ~Huanglong ~Jiuzhaigou Flight Travel | | $965 | Book |
| | 3-Days Leshan Buddha & Emei Mountain Tour | | $501 | Book |
| | 4-Day Chengdu, Dujiangyan, Qingchengshan and Panda Tour | | $447 | Book |
| | 4-Days Leshan Buddha, Emei Mountain & Panda Tour | | $495 | Book |
| | 6-Day 5-Night Jiuzhaigou, Leshan and Emei Mountain Tour Package | | $1,413 | Book |
| | 7 Days Classic tour of Sichuan | | $789 | Book |
| | |
| --- | --- |
| Displaying 1 to 10 (of 10 Sichuan Tours) | Result Pages: |
Question and Answers: Totally 270 Q&A about Sichuan Tours Ask a Question
Question:
Dear Sir/ Madam,Would like a 1-2 days trip to Jiuzhaigou and its neighbouring areas. Travelling from 30 May 2015 to 1 June 2015,I have booked all the hotels. Just need a tour trip,Can I have the details and prices for the tour? Thank you,Regards,HostE
more..
Answer
asked by HostE, 05/23/2015
Hello, As for your request, we can arrange a Private Tours for you to visit Jiuzhaigou, but as you said that you have booked your own hotels, so may I know where should we pick you up from and where to drop-off? Jiuzhaigou or Chengdu? Please let us know so that we can offer
more..
Share This Page: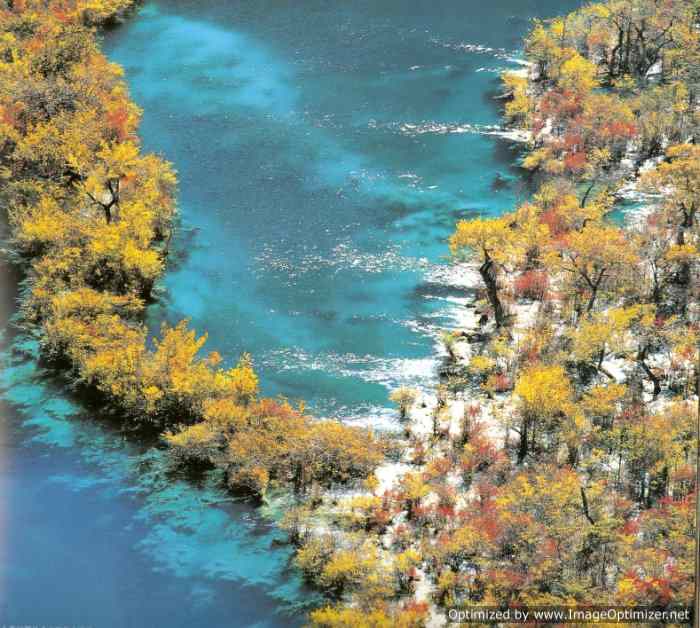 JiuZhaigou - find the most beautiful water in the world
Customized Tour: We tailor our service for you ->

Enquiry/Quotation