Guangxi Province is famous for its Karst landscape, especially in Guilin. Guilin has been a popular tourist destination for years for tourists from both home and abroad. Guilin is the first choice for people who would like to enjoy the natural beauty of China. Beihai is place with natural beach, rich sunshine, gentle breeze and clean air. Nanning, as the capital of Guangxi Province, is transportation hub.

As a famous tourist city, Guilin has been popular both home and abroad. It is a city of typical Karst landscape with green hills, blue rivers and caves.  Li River, one of the most beautiful rivers in China, is like a green belt running across Guilin. It is a must-see attraction in Guilin. Yangshuo is actually a county of Guilin. However, it is as famous as Guilin. On West Street, you will see a lot of tourists from everywhere in the world. >>Read more
Book a Guilin Tour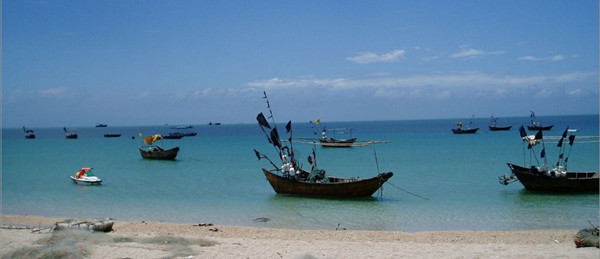 Beihai is a coastal city in Guangxi Province. It is famous for its golden beaches and sunshine. Though not as famous as Sanya, this city has attracted more and more visitors. Weizhou Islet, a small island near the beach, is a perfect place for vacation. >>Read more
Nanning

Nanning is the capital city of Guangxi Province. It is about 400km from Nanning to Guilin. Since the running of high-speed trains between Guilin and Nanning, it takes only 2 hours and a half from Nanning to Guilin by high-speed trains.