Train travel is quite popular in China because it is cheap, convenient and fast. With the railway system covering 135360.9km and about 1600 railway stations, most places in China is easy to reach.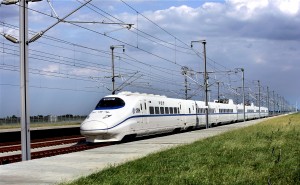 Taking a train in China may be quite different from which in other countries. Before taking a train in China, it is best to know some knowledge or tips to make the trip easier. The following is some useful information about train travel in China.
The pre-sale period of train tickets in China is 15 days. Therefore it is best to book the ticket in advance or there will be no ticket available on the departure day. We ChinaTour.Net offers China train ticket booking service online. We have train schedules in English. You can just book the train tickets online and do not have to go to the train stations. If you have any questions about train travel in China, please inquire us:86-10-82600771.
Railway system in China has been well developed since recent years. More and more high-speed trains have come into operation. Here is an introduction of how to take trains in China and detailed information about train tickets purchase, check-in procedures etc. >>Read more
Before taking a train, it is necessary to know how to buy a train ticket in China. Passengers could buy a ticket at the train stations or ticket offices. However, the easiest way is of course online. Online booking is time-saving and very convenient. >>Read more
China train tickets and seat classes
There are different seat classes of trains in China. Usually, business class seat, deluxe class seat, first class seat and second class seat are available. Deluxe soft sleeper, soft sleeper, hard sleeper, soft seat and hard seat are available in normal fast trains. >>Read more
How to Buy Train Tickets for Children
There are favorable terms of child tickets. Children under the height of 1.2 m accompanied by an adult are free for train travel, although they do not have a seat or berth. Children with a height between 1.2m to 1.5m are required to buy a child ticket. Children who have a height of over 1.5m should buy a full price ticket. >>Read more
The train tickets can only be changed or cancelled before the train departs. This is different from flight change or cancellation. >>Read more
It is allowed to take 20kg luggage for free for each adult passenger. There is a luggage allowance about what to take and what to not to take etc. >>Read more
Train Travel between Major Cities
Beijing-Xian Beijing-Shanghai Beijing-Dalian Xian-Luoyang
Shanghai-Hangzhou Shanghai-Yiwu Guangzhou-Shenzhen >>More
Learn more about China Railway
When is the best time to book a ticket in advance?
Spring Festival Rush and National Day Rush