China Train Types
In China, trains are categorized by using different initials. They are G,C,D,Z,T,K,Y,L. Most train numbers are composed of English initial and Arabic numerals.
G stands for high-speed trains, C stands for inter-city high-speed trains, D stands for Multiple units trains, Z stand for direct express trains, T stand for express trains, K stands for fast trains, Y stands for tourist trains, L stands for temporary trains. If the train number is just four digits with no English initials, it means the trains are normal trains.
Normally, G and C trains are the fastest trains, D trains are not as fast as G Trains but fasted than the other trains. Speed: G&C trains>D trains> Z trains>T trains> K trains>normal trains
We
ChinaTour.Net
offers a reliable online train booking service. We have
Train Schedules
in English. It will be very easy for you to find your target train. Then, we will book the tickets for you. Only a few service fees charged.
Book a Train Ticket
Train Seat Classes
The fare of the train tickets varies according to the distance and seat class. The following are the classes of seat and sleeper of china trains.
The seat classes of high-speed trains
1.Business class seat
The business seats are only available on G trains and some D trains. They are the best seats on the train. Passengers could take a nap on the seat. The seats are usually behind the operation cab. Passengers may get a better view of the scenery on the way.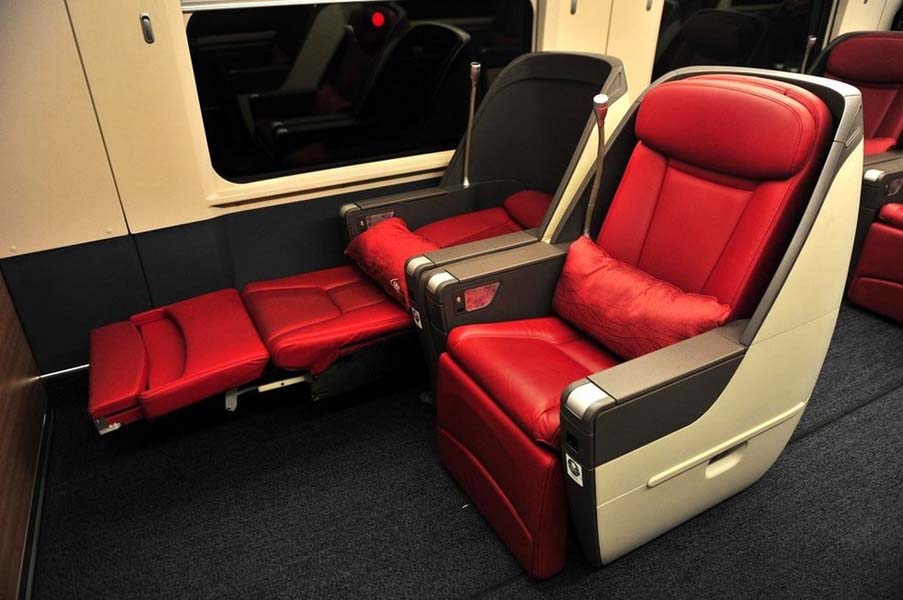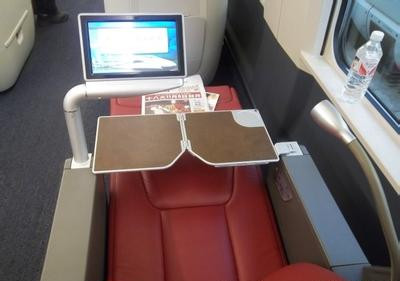 2. Deluxe class seat
Deluxe seats,sometimes called VIP seat or super seat, are only available on a few high-speed trains. The seats of the deluxe seats are pretty much like the first class seats, but have better views.
3. First class seat
First class seats are usually four seats in a row. The seats are bigger and more comfortable than the second class seats. There is a small table at the back of each seat, just like which in a plane. The fare of the ticket is higher than the second class.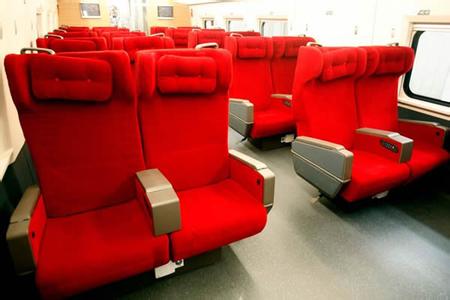 4. Second class seat
Usually there are five seats in a row and these seats are very comfortable. There is a small table at the back of each seat, just like which in a plane. Second class seat is the lowest class in the high-speed trains but with a preferable ticket fare. Most people would like to choose second class seats.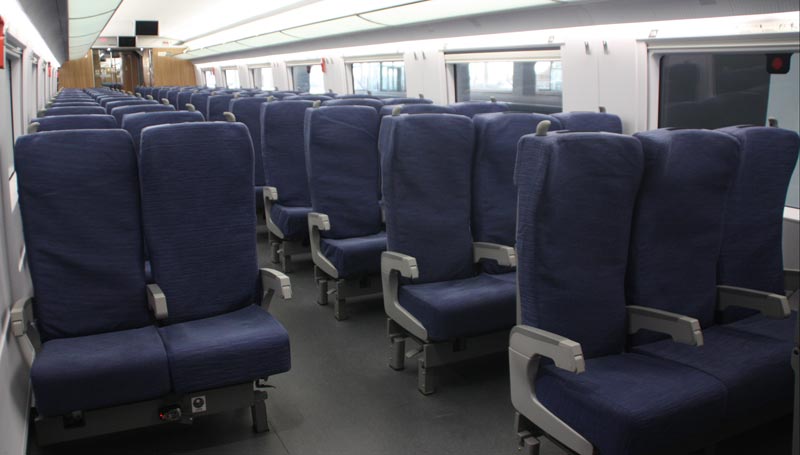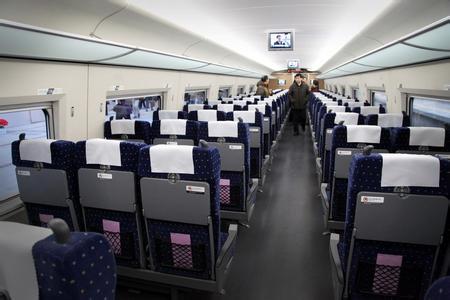 The seat classes of normal fast trains
1. Deluxe Soft Sleeper
Usually there are two berths, one sofa, a toilet in one compartment, only available on a few trains. There are doors for each compartment that can be locked.The bed items offered including a pillow, a sheet and a quilt. As the best class in the train, the ticket fare is higher than others.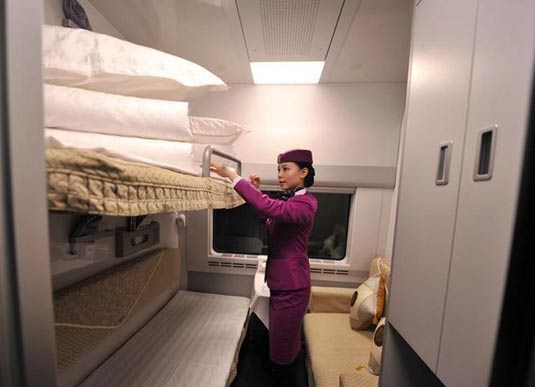 2. Soft Sleeper
Soft Sleeper is different from hard sleeper. It is more comfortable than hard sleeper. There are four berths in a compartment, two high and two lower. The bed is wider than which in a hard sleeper. The