Typical Chinese Lunch
After lunch, visit the Big Wild Goose Pagoda, which is widely renowned Master Xuanzang (Monk Tripitaka) stored his classics brought from India. Then go to the Ancient City Wall, an extension of the old Tang Dynasty structure boasting the most complete city wall that survives through Chinese long history. You can choose to ride a bicycle or take an eco-car on the wall (optional).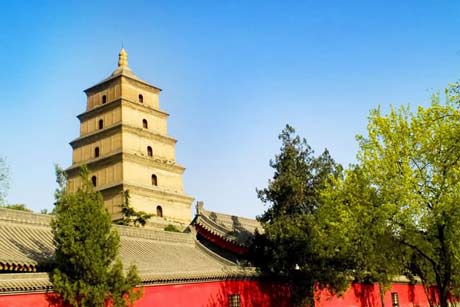 Big Wild Goose Pagoda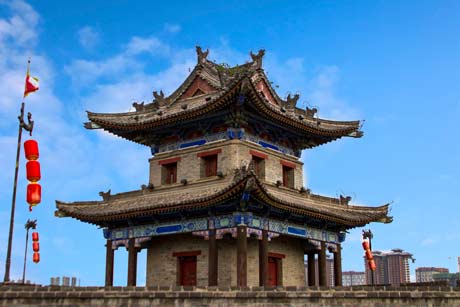 Ancient City Wall
After the day tour, we will transfer you to Xi'an train station. You will take train Z20 (19:21-06:58 +1, soft sleeper) back to Beijing. That's the end of the tour.