Chinese lunch
Upon your arrival at Xi'an Airport or Xi'an Train Station, you will be transferred to your downtown hotel.Then you will visit the Square of Bell Tower & Drum Tower accompanied by your English speaking tour guide. Then you will have city tours to the Ancient City Wall, an extension of the old Tang Dynasty structure, boasting the most complete city wall that survives through Chinese long history. You can choose to ride a bicycle or take an eco-car along the wall (optional).
After that, you will head for Great Mosque ,which was originally built over 1200 years ago in Tang Dynasty as the biggest Muslim mosque.It had gone through several restorations and extensions in the following dynasties and appears an architectural style of Ming Dynasty. Afterwards, visit the Muslim Street, the hub of the Muslim community in Xi'an city. It is stated that once you have been to Muslim Street, you won't feel regret for the snacks of Xi'an. The extremely delicious snacks include Yang Rou Pao Mo(a kind of Chinese hamburger) and roast beef,mutton or lamb,etc.
Enjoy the Tang Dynasty Show in the evening. The dancing show will present the palace dances and songs in the Tang Dynasty when Xi'an was still the capital.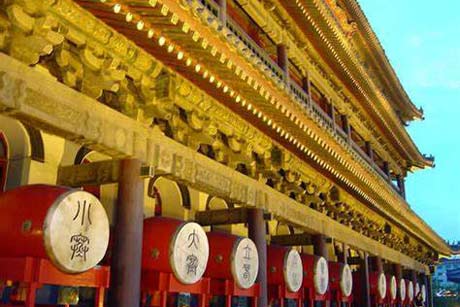 Drum Tower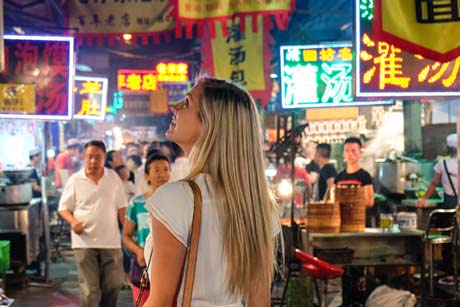 Muslim Street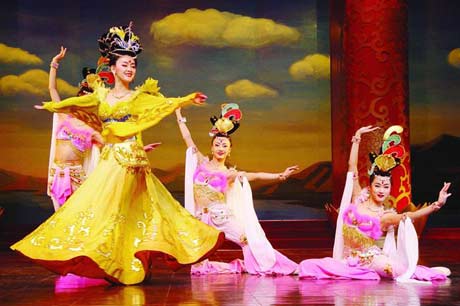 Tang Dynasty Show
---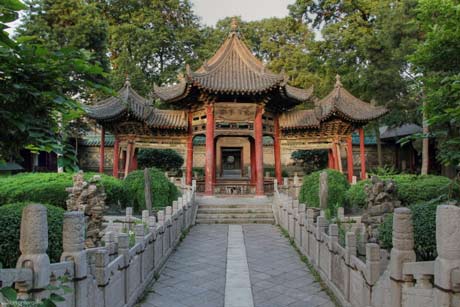 Great Mosque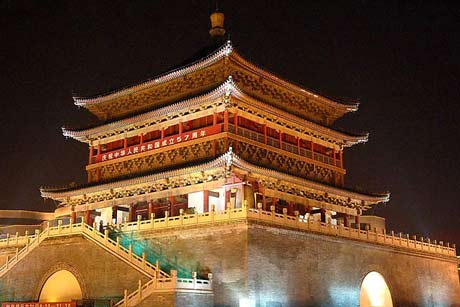 Bell Tower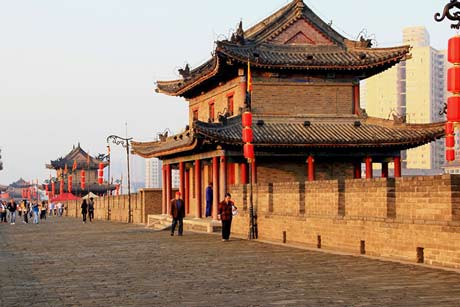 Ancient City Wall