Then go to visit the Chinese-style architecture combined with dozens of Buddhist historic statues and murals at Big Wild Goose Pagoda, which is also a landmark of Xi'an city. The Big Wild Goose Pagoda is widely renowned that Master Xuanzang (Monk Tripitaka)had stored his classics here brought from India. (We won't go inside the pagoda,if you intend to climb the tower, there will be extra charge)
After that, you will visit Xi'an Ancient City Wall , the only unique and intact city wall that has survived in China. It witness Xi'an's history through the years. It is massive and tall, stretching about 14 kilometers long.
Besides walking, cycling on the City Wall to have a good view is highly recommended. Eco-car is also available on the wall.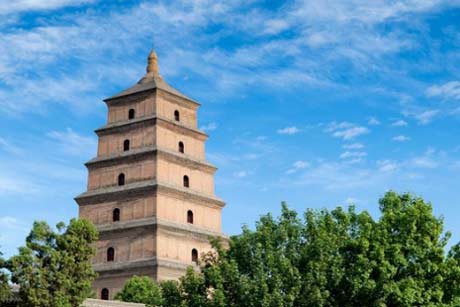 Big Wild Goose Pagoda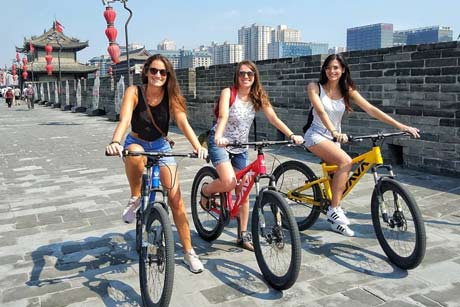 Cycle on the Ancient City Wall