After confirming your pick-up time the day before, our tour guide will pick up you from your hotel at the appointed time on the next day.Then drive about 2.5 hours to the foot of the Mount Hua. Mount Hua is the steepest sacred mountain in central China, which is well-known for steep trails, breath-taking cliffs,narrow passages and grand scenery.The hiking trails are fairly narrow and steep, please take care when climbing mountains!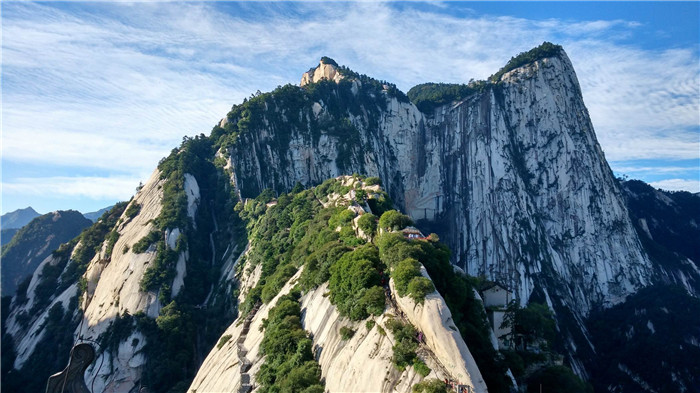 Mount Hua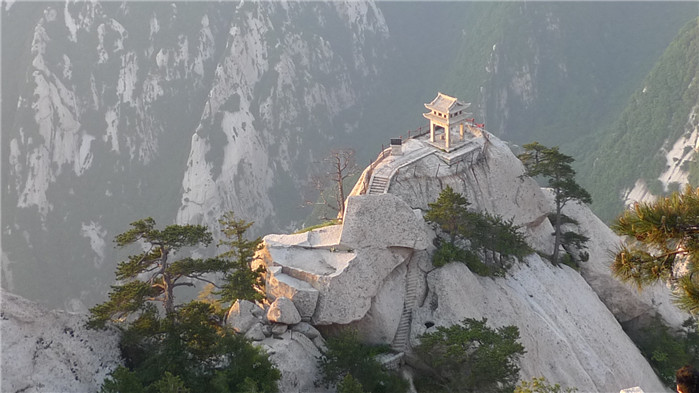 There are five peaks: the Sunrise Peak(the East Peak), the Lotus Flower Peak(the West Peak),the Jade Maiden Peak(the Central Peak),the Landing Wild Goose Peak(the South Peak),the Cloud Terrace Peak(the North Peak). From a distance, these five peaks look like a lotus flowers among the mountains, hence the name of Mount Hua (Hua means flowers in Chinese).
Travel Tips
Before climbing, you should bring your own food to replenish energy, and also bring enough water to replenish the water lost during mountain climbing.