After arriving at the foot of the Mount Hua, you can have lunch and then prepare to explore the mountain.
You can take minibus to the starting point of the cable car at the North Peak, then take the cable car to the cable car terminal on the hillside of the North Peak and it takes about 10 minutes to reach.Or you can hike up to the top of the North Peak and it will cost about half an hour.
Then you can choose the next route to go to the Weat Peak, the Middle Peak or the South peak according to your own demands.South Peak is famous for its dangerous hiking trails.On the South Peak of Mount Hua, there is the most dangerous plank road in the world——the Plankroad in the Sky. In 2013,it was listed as one of the ten most horrible cliff trails in the world.Although dangerous it is, it still can't stop the adventurer's pace. If you want to take adventure, you can choose the South Peak as your next destination.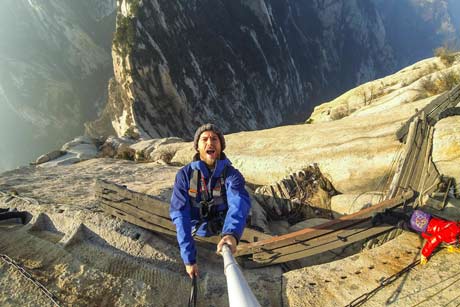 the Plankroad in the Sky(长空栈道)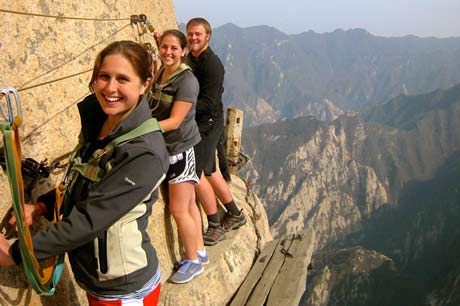 Scenic spots:
East Peak(also called the Sunrise Peak), it is the best place to see the sunrise;
West Peak (also called the Lotus Flower Peak), because of the huge flower-shaped rock which stands in front of Cuiyun Temple;
Central Peak (also called the Jade Maiden Peak). Legend has it that the daughter of the King Mu of the Spring and Autumn Period in the history was moved by the tune played by Xiao Shi, therefore she decided to gave up her luxurious palace life at last and flew here together with Xiao Shi and lived a happy life since then.
South Peak (also called the Landing Wild Goose Peak), it towers over all other peaks on the mountains and covered by pines and cypresses that provide deep shade;
North Peak(also called the Cloud Terrace Peak), it has only one hill that leads to the south with three sides disconnected with anywhere so it is fairly steep.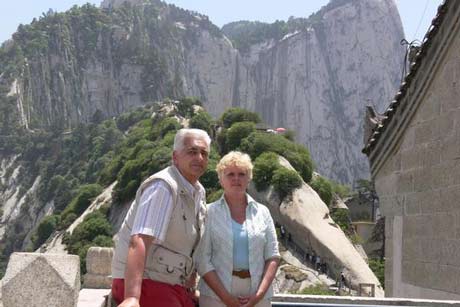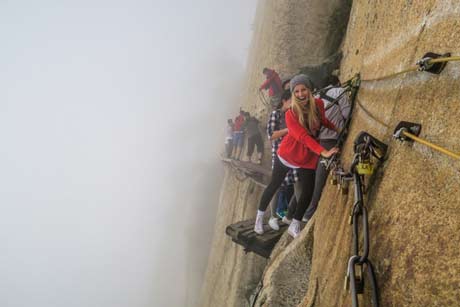 After that, we need to return to North Peak and take the cable car to get down the mountain.
After the tour,you will be transferred back to your hotel by the driver.If you intend to extend your stay in the evening, we could offer you a abundance of activity options BELOW.
Optional Evening Activities :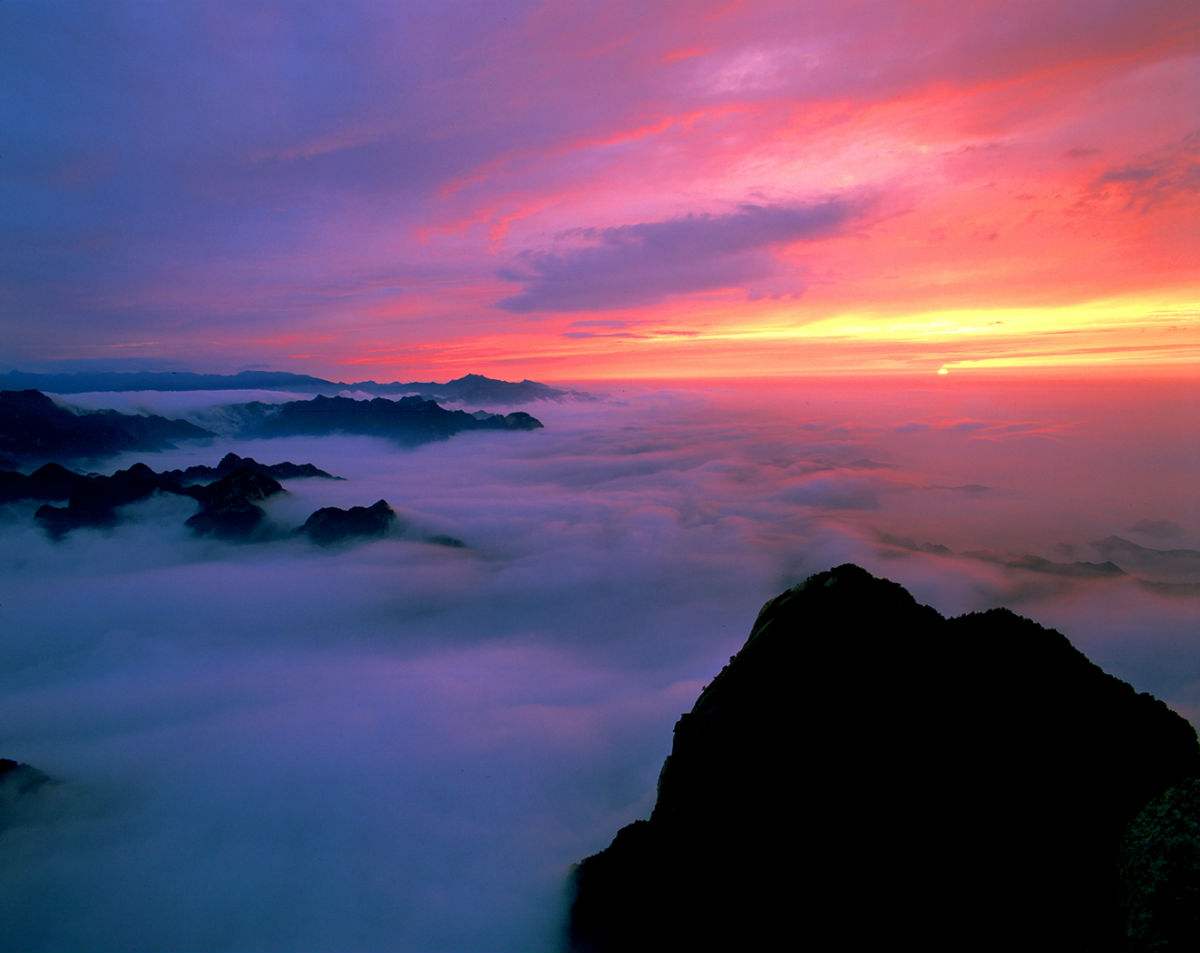 Sunrise of the East Peak
How to book ?
1. You can book online, choose pay by cash or credit card, just inform us your hotel in Beijing, we will send you confirmation email.
2. When you arrive in Beijing, our tour guide will call you the night before the tour to inform pick-up time in the next morning.