Breakfast & lunch
In the morning, you will be picked up from hotel. Then, you will visit the Shaanxi History Museum , one of the main museums in China which holds numerous unearthed cultural relics of China. It is said that the history of Shaanxi is the history of China. The museum is worthy of visiting. Then, have a tour to Wild Goose Pagoda, the pagoda where widely renowned Master Xuanzang (Monk Tripitaka) stored his classics brought from India.
And last head for the Xi'an Tang Paradise.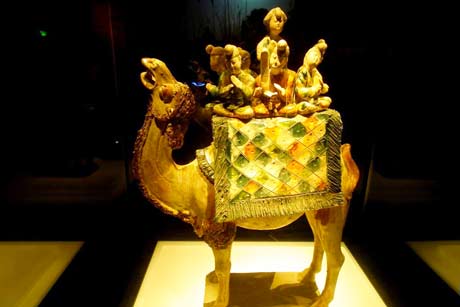 Shaanxi History Museum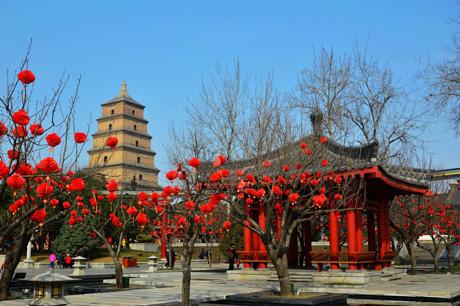 Wild Goose Pagoda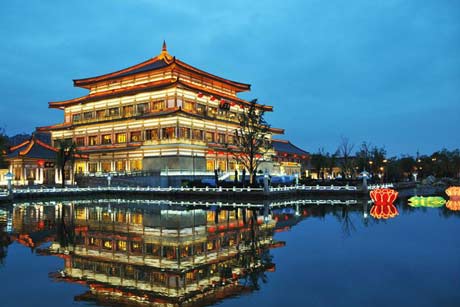 Xian Tang Paradise
Note:
During summer vacation (July and August), we will arrange Xi'an Museum instead of Shaanxi History Museum. Because it is so crowded and noisy in the History Museum at this time of the year that you cannot hear the guide clearly. If you insist to go to Shaanxi History Museum, please tell us.