After arriving at the Terracotta Warriors and Horses (40 miles away from downtown), you can begin your visit at your own pace. There are about 3 hours free time for you to explore every corner of the eighth wonder of the world and dig out the secret of it.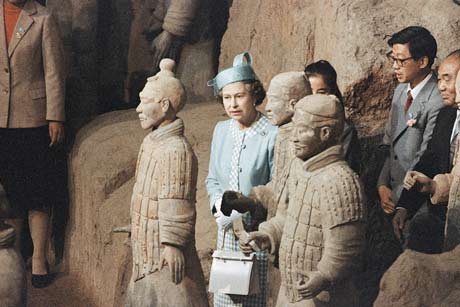 Terracotta Warriors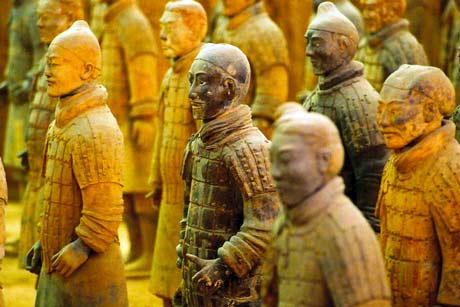 Terracotta Horses
The Terracotta Warrior VR Experience Center was officially completed at the 40th anniversary of the establishment of the Qin Shihuang Mausoleum Museum. It is currently the first large-scale VR experience venue in the Cultural Expo Industry in China. "Qin Terracotta Warriors" (available in various languages) is displayed in it. In addition to retaining the circular-screen viewing area, 206 VR experience points have been added. You can buy tickets directly in the museum, and you can watch VR movies and circular-screen movies with one ticket.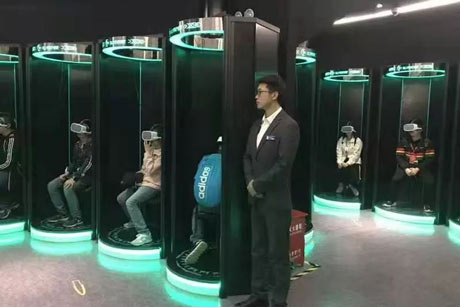 Watch "Qin Terracotta Warriors" movie with VR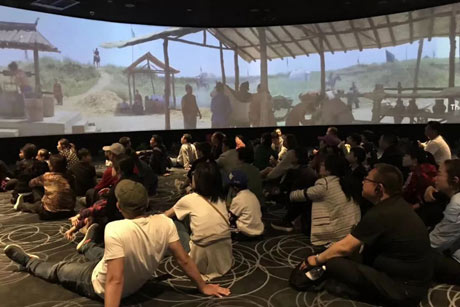 Watch circular-screen movie
The Terracotta Warriors and Horses is the greatest archaeological findings of the 20th century——the army of terra-cotta warriors and the bronze chariots entombed in vast underground vaults at emperor Qin's tomb.
Three vaults of warriors and horses have been discovered for now. Vault 1 is the largest pit among the three. These three pits covers an area of over 20 thousand square kilometers. The warriors and horses are the same size as those in real life. Each of the warriors looks different. The weapons the warriors holding are all made of metal, which can be used in real wars. It indicates that Qin Dynasty's metallurgical technology and weapon-manufacturing technique already had reached quite a high level. No wonder people say that it is an underground army.Click for more details