Overview
---
Huaqing Palace (Huaqing Hot Spring & Lishan Mountain) is adjacent to the Terra Cotta Warriors. It is well-known for not only its graceful spring scenery, but also the romantic love story between Emperor Minghuang and his concubine Yang Guifei and the spot of Xi'an Incident. Although Tang Xuanzong and Yang Yuhuan had bygone for long, there still wonderful performances here every night reproducing the sorrowful but romantic love story again. The performance is an adaptation of the same name poem written by the well-known Tang Dynasty poet Bai Juyi retelling the lament of the love tragedy concubine Yang Yuhuan and Emperor Xuanzong.
Highlights
---
Experience the admire the night view of Huaqing Palace
Experience the palace extravagance of the royal family in Tang Dynasty
Watch a performance with traditional instruments,gorgeous costumes and romantic ancient love story.
Hotel pick up and drop off within Xi'an Second Ring Road.
An English speaking tour guide and a private car
When and Where to See
---
Huaqing Palace
Available from Apr. to Oct.(except for Oct.1st-7th)
Location:Huaqing Palace, No.38 Huaqing Road, Lintong District, Xi'an 710600, China
Duration: This show lasts for about 70 minutes. At other times, you can visit freely accompanied by your tour guide in the Huaqing Palace.
Huaqing Palace(Huaqing Hot Spring) itself is a well-known attraction in Xian,situated at the foot of Lishan Mountain and adjacent to the Terracotta Warriors. The show will be presented here in the open air.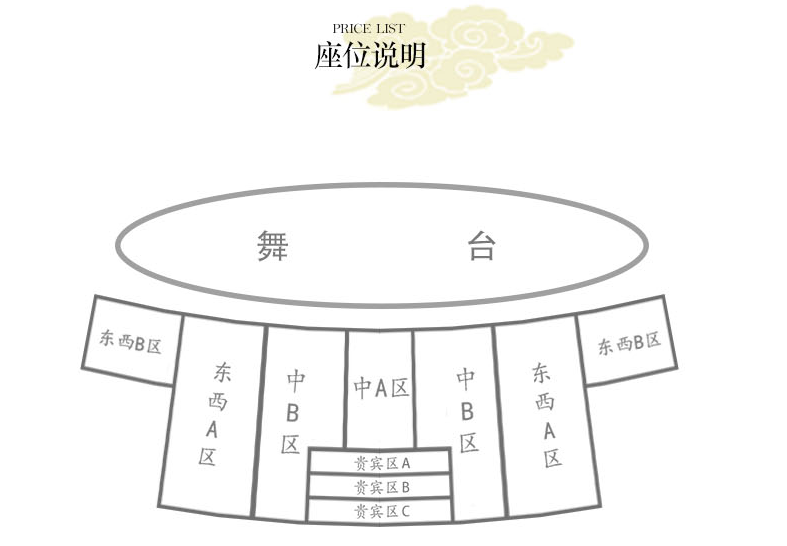 What to Expect
---
The Song of Everlasting Sorrow is performed on the real-scene with the nature backdrop of Lishan Mountain, the hot spring and palaces. It is a real-scene singing and dancing historical drama with gorgeous lights, fabulous music and dance, sumptuous costumes and the exquisite stage which is partly submerged in the pool.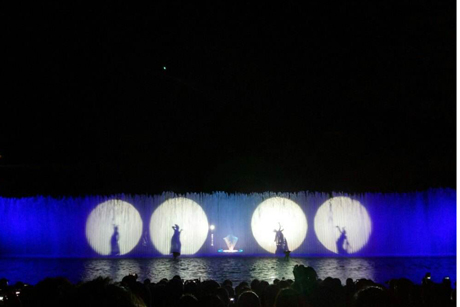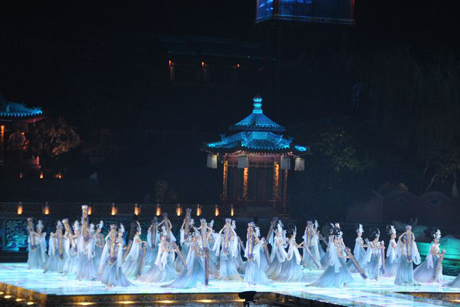 China's Emperor yearning, for beauty that shakes a kingdom/Reigned for many years, searching but not finding/Until a child of the Yang, hardly yet grown/Raised in the inner chamber, unseen by anybody/But with heavenly graces that could not be hidden/Was chosen one day for the Imperial household.The emperor neglected the world from that moment/Lavished his time on her in endless enjoyment/She was his springtime mistress, and his midnight tyrant/Though there were three thousand ladies all of great beauty/All his gifts were devoted to one person.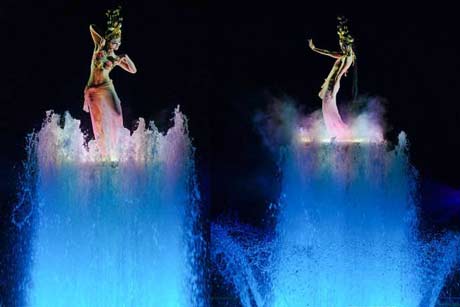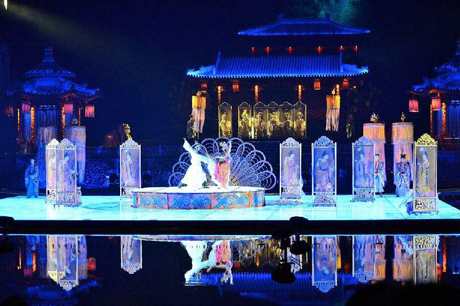 But the Earth reels. War drums fill East Pass/Drown out 'The Feathered Coat and Rainbow Skirt'/Great Swallow Pagoda and Hall of Light/Are bathed in dust - the army fleeing Southwards/Out there Imperial banners, wavering, pausingUntil by the river forty miles from West Gate/The army stopped. No one would go forward/Until horses' hooves trampled willow eyebrows/Flower on a hairpin. No one to save it/Gold and jade phoenix. No one retrieved it/Covering his face the Emperor rode on/Turned to look back at that place of tears/Hidden by a yellow dust whirled by a cold wind.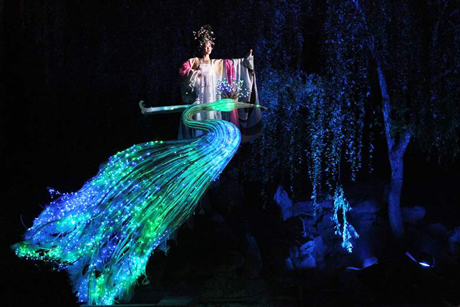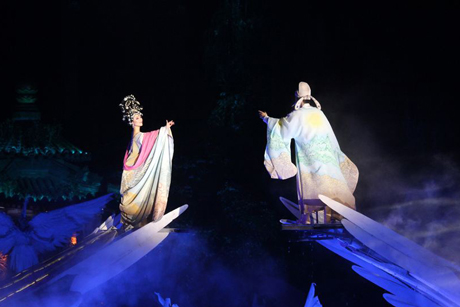 In the silent Palace we declared our dream was "To fly together in the sky, two birds on the same wing,To grow together on the earth, two branches of one tree.Earth fades, Heaven fades, at the end of days.But Everlasting Sorrow endures always.
Why Book with Us?
---
We offer a private tour service to the Huaqing Palace with The Song of Everlasting Sorrow show included,saving your trouble to book tickets on your own. You will be picked up from your hotel and dropped off after the show and accompanied by our English speaking tour guide during the visit,convenient and worry-free. It is recommended that you book a Xi'an day tour and a show in the evening.
Contact us.
Recommended Xi'an Tours:
1 Day Coach/Private Tour: Terra-cotta Warriors and City Wall
1 Day Tour: Terra-cotta Warriors, Wild Goose Pagoda, City Wall
Half Day Coach Tour to Terra-cotta Warriors
4 Days (3 Nights) Xian Tour + Hotel Package
---
Note:
Available from Apr. to Oct.(except for Oct.1st-7th)
Free for children under 1.3 meters without occupying a seat.
 Owing to the performance is held outdoor,it might be canceled for extreme weathers.
You need to book your ticket 5 days before the show. Orders within 5 days cannot be confirmed.
July and August are peak seasons, tickets are difficult to book. If the first session(20:10-21:20) is not available, we will arrange the second session(21:30-22:40) for you.
---
Price Including
Pick-up and drop-off service from the theatre and your hotel.
Private air-conditioned vehicles.
Entrance tickets of attractions as listed.
English speaking guide service.
Price Excluding
Tips for the guide and driver.
Personal expenses.