8:00am-5:00pm Terracotta Warriors and Ancient City Wall
You will be picked up from hotel and visit Terracotta Army in the morning. In the afternoon, you will visit City Wall and be tranferred back to the hotel with lunch included.
Our tour guide will pick up you from your hotel lobby at confirmed time between 8:00-9:00 . On the way to the Terracotta Warriors Museum we will first make a short visit to the Terracotta Figures Factory which focuses on the reproduction of the Terra-cotta Soldiers.
Then head for the Terracotta Warriors and Horses (40 miles away from downtown),we will appreciate the marvelous Terracotta Warriors in full battle array of Emperor Qin's tomb and stay there for about 2.5 hours.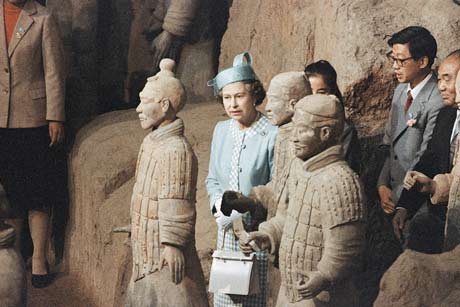 Terracotta Army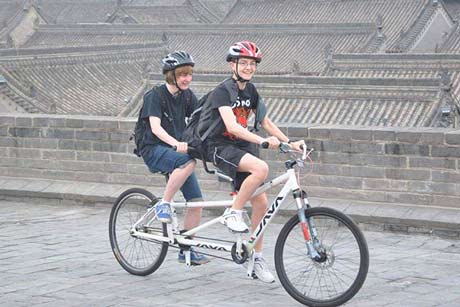 Cycling on the City Wall
Chinese Lunch
Have lunch at noon. Please let us know your food preference, such as a vegetarian diet, Muslim food, gluten-free food and etc, so that we could prepare in advance.
Then, we will drive back to the downtown to visit the Ancient City Wall .The Ancient City Wall is an extension of the old Tang Dynasty structure boasting the most complete city wall that survives through Chinese long history. The City Wall witnesses Xi'an's history through the years. It is massive and tall, stretching about 14 kilometers long.Besides walking, cycling on the wall is also a fabulous experience to have a good view. It takes about 2 hours to cycle along the city wall. Eco-car is also recommended to travel along the wall.
After the tour,you will be transferred back to your hotel by the driver.If you intend to extend your stay in the evening, we could offer you a abundance of activity options.