Afterwards, you will head for the Terracotta Warriors and Horses(40 miles away from downtown), your tour guide will tell you some anecdotes about the "eighth wonder of the world" on the road. After arriving there, you will appreciate the marvelous Terracotta Warriors in full battle array of Emperor Qin's tomb.
Three vaults of warriors and horses have been discovered for now. Vault 1 is the largest pit among the three. The warriors and horses are the same size as those in real life. Each of the warriors looks different. The weapons the warriors holding are all made of metal, which can be used in real wars. It indicates that Qin Dynasty's metallurgical technology and weapon-manufacturing technique already had reached quite a high level. No wonder people say that it is an underground army.
Why there are so many Terracotta Warriors and how they have been preserved in grave for thousands of years? What color is the Terracotta Warriors? Our professional guides will make an specific explanation to gratify your curiosity!It will take around 2.5 hours to appreciate there. You can take photos during free time.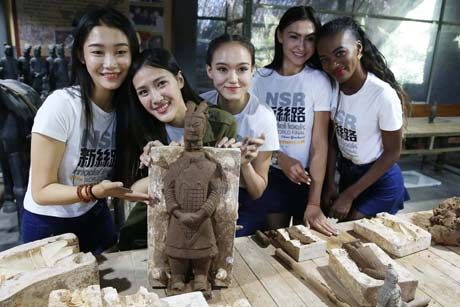 Make miniature Terracotta Soldiers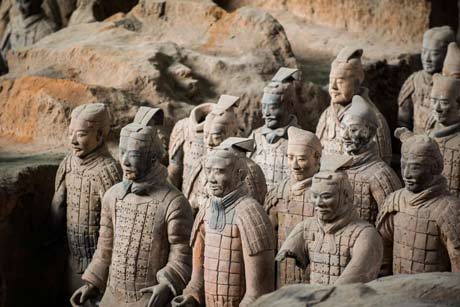 Terracotta Warriors