Tour Overview
Duration: 1 Day
Tour Type: Coach or private tour.
Departure: Everyday for private tour; March-Oct for coach tour.
Tour Itinerary
Our tour guide will pick up you from your hotel lobby at confirmed time between 8:00-9:00. On the way to the Terra-cotta Warriors Museum, we will first make a short visit to the Terra-cotta Figures Factory which focuses on the reproduction of the Terra-cotta Soldiers.
Head for Terra-cotta Warriors and Horses (40 miles away from downtown), one of the greatest archaeological findings of the century: the army of terra-cotta warriors and the bronze chariots entombed in vast underground vaults at emperor Qin's tomb. Three pits of warriors and horses have been discovered for now. Pit 1 is the largest pit among the three. These three pits covers an area of over 20 thousand square kilometers. The warriors and horses are the same size as those in real life. Each of the warriors looks different. The weapons the warriors holding are all made of metal, which can be used in real wars. It indicates that Qin Dynasty's metallurgical technology and weapon-manufacturing technique already had reached quite a high level. No wonder people say that it is an underground army. We will appreciate the marvelous Terracotta warriors in full battle array of Emperor Qin's tomb. Stay here for 2.5 hours.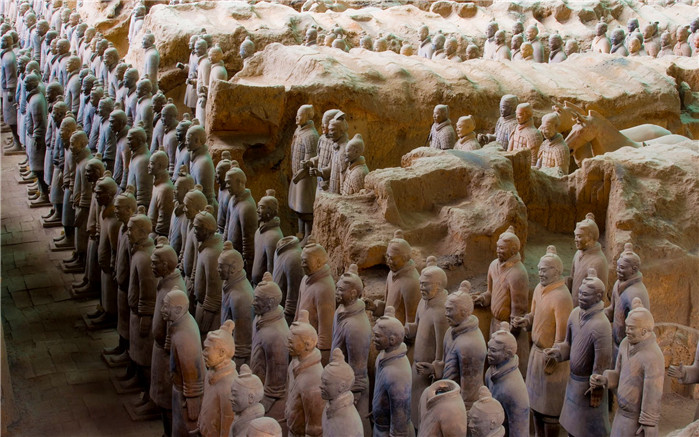 Have lunch at noon. Please let us know your food preferences, such as a vegetarian diet, Muslim food, gluten-free food, and etc. We will prepare in advance.
Then, we will drive back to the downtown to visit the City Wall. The City Wall is an extension of the old Tang Dynasty structure boasting the most complete city wall that survives through Chinese long history. The City Wall witnesses Xi'an's history through the years. It is massive and tall, stretching about 14 kilometers long. Besides walking, cycling on the wall is a good experience to have a good view. It takes about 2 hours to cycle along the city wall. Eco-car is also recommended to travel along the wall.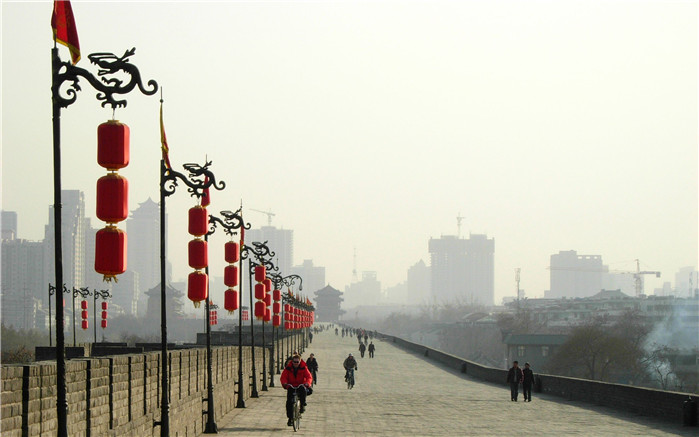 After the tour, be transferred back to your hotel.
Note: Minimum two persons required to book this coach tour (one person's booking may not be accepted). If you have one person, please inquire us in advance.