8:00am - Lunchtime

You will be picked up from your hotel by our local English speaking tour guide on departute time, usually in the morning, which would be reconfirmed the day before the tour day.
And then you will be driven directly to visit the Famen Temple,widely regarded as the "ancestor of pagoda temples in Guanzhong area". It currently maintains such a layout as Grand Hall following Pagoda. It is typical layout of the early Buddhist temples in China. Famen means the initial approach to become a Buddhist believer.
Typical Chinese Lunch
At noon, you will be provided the typical Chinese lunch, which will certainly satisfy your taste buds. Please tell us your food preference in advance, such as a vegetarian diet, Muslim food, gluten-free food, and etc. so that we will be able to prepare in advance.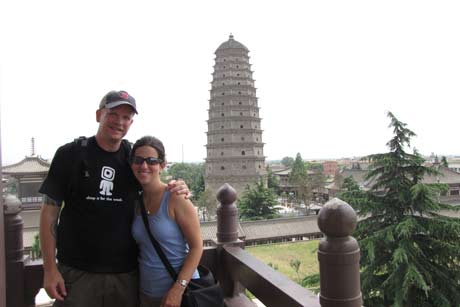 Famen Temple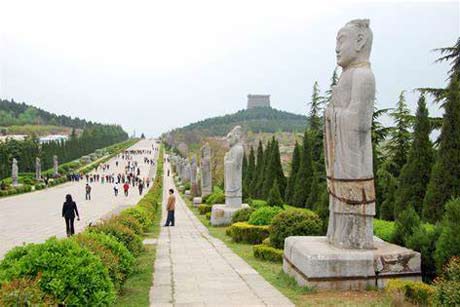 Qianling Mausoleum
Lunchtime - 18:00pm

After lunch, you will take a tour to Maoling Mausoleum, which is the tomb of Emperor Wudi in the Western Han Dynasty (206BC-8AD), it is the biggest mausoleum among the imperial mausoleums of the Western Han Dynasty.
Finally, visit Qianling Mausoleum. The mausoleum is renowned for its many Tang Dynasty stone statues located above ground and the mural paintings adorning the subterranean walls of the tombs.It is the only mausoleum in China in which is buried two emperors, and there is the only female emperor in Chinese history. It belongs to the 3rd emperor of Tang Dynasty, Li Zhi, who was later known as Gao Zong,and his empress, Wu Zetian.
After the tour, you will be transferred back to hotel..