10:00am - Lunchtime
You are expected to arrive in Xi'an Xianyang Airport before 10:00am. Our local English speaking tour guide will meet you at the airport holding a sign with your name on it.
And then you will be driven directly to visit the Terracotta Warriors and Horses (40 miles away from downtown), the greatest archaeological findings of the 20th century——the army of terra-cotta warriors and the bronze chariots entombed in vast underground vaults at emperor Qin's tomb, under the guidance of our tour guide.It will take around 2.5 hours to appreciate there.
Typical Chinese Lunch
At noon, you will be provided the typical Chinese lunch, which will certainly satisfy your taste buds. Please tell us your food preference in advance, such as a vegetarian diet, Muslim food, gluten-free food, and etc. so that we will be able to prepare in advance.
Lunchtime-7:30pm
After lunch, you will set out to the Ancient City Wall, which is an extension of the old Tang Dynasty structure boasting the most complete city wall that survives through Chinese long history, which is the oldest, largest, and best preserved Chinese city wall.
By now, your tour of the ancient capital city is approaching the end. Then you will be transferred back to the airport for your flight departure(flight after 19:30pm)..
Note: In order to organize this tour smoothly, it is best to book a flight arriving in Xian before 10:00am (or earlier) and leaving after 7:30 pm. It would be better if you plan to spend the night in Xi'an after the tour ends. If you would like us to book round-trip flights for your tour, please Call or Email us in advance.
---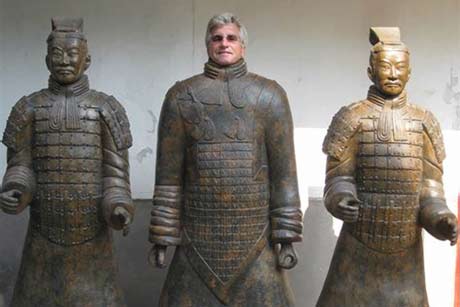 Terracotta Warriors and Horses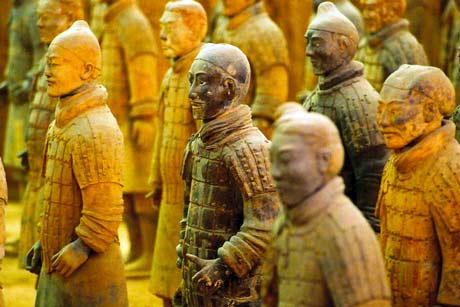 Terracotta Warriors and Horses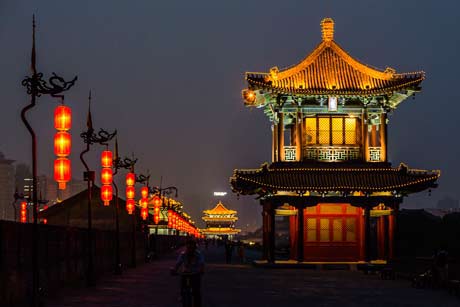 Ancient City Wall