Chinese Lunch
After arriving at Xi'an airport, you will be met & transferred to your hotel by a local guide.Then we will have city tours to Xian Museum, one of the main museums in China which holded numerous unearthed cultural relics of China. The 370,000 pieces of collection housed in four Tang Dynasty style exhibition buildings tell the history of ancient China spanning over one million years. The museum is closed every Monday. If it happens to be Monday, the itinerary of Day 1 and Day 2 will be switched.
Have typical Chinese lunch at noon. Please let us know your food preference, such as a vegetarian diet, Muslim food, gluten-free food and etc, so that we could prepare in advance.
After that, you will visit  Xi'an Ancient City Wall, an extension of the old Tang Dynasty structure boasting the most complete city wall that survives through Chinese long history. It is shaped like a rectangle with a total length of 13.74 kilometers. We will stroll along the massive city wall. Bicycles and eco-cars are also available with extra charge.In the evening,enjoying the optional  Tang Dynasty Show is recommended. The dancing show will present the palace dances and songs in the Tang Dynasty when Xi'an was the capital.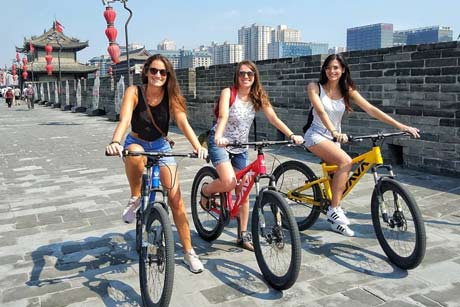 City Wall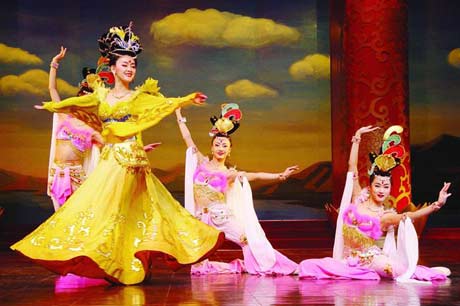 Tang Dynasty Show